Designed for You
We've designed our coaching services for one-on-one, small group, and team settings. Our personalized coaching involves you and your group in a process of identifying and building on your strengths. We partner with you to create a safe, stimulating environment where you can identify obstacles and reach your highest potential.
We bring a variety of tools, including values clarification, brainstorming, identifying plans of action, and examining modes of operation. Our approach combines cultural humility, appreciative inquiry, harm-reduction, positive psychology, and mindfulness.
Coaching with a cultural humility lens pays attention to the social and historical forces that create and maintain systems in which individuals are treated differently based on who they are. We recognize the most marginalized, while staying intersectionally focused and race-conscious at all times. We give special attention to the intra-, inter-, institutional, and larger cultural dynamics that limit authentic connections through inequitable practices, protocols, and dominant discourse.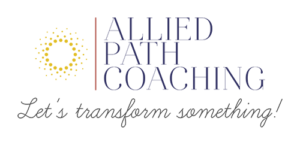 Transformational coaching
Transformational coaching supports individuals in achieving the results that are important to their personal success. We assume you're the expert on your own career and life preferences and goals. Our role is to draw out your expertise through inquiry, curiosity, and gentle challenges that help you stretch into your best self. Note that the role of a coach is distinct from consulting, advising, therapy, or counseling.
Peer support
Within organizations, peer-based dialogue and support is a vital resource when it comes to advancing DEI initiatives. Peer communication can make or break an organization's equity goals. We provide facilitation to create and maintain peer support groups in which team members can lean into the principles of cultural humility as they explore, process, and resolve issues and situations related to equity.
Executive leadership coaching
We are a support and resources hub for DEI leaders and executives committed to providing learning and growth opportunities in social justice, cultural humility, equity, and intersectional praxis to their employees. We help you tap into your best selves while providing the highest level of service to your clients, students, or customers. Importantly, we don't lead where we won't go!
Mentoring
Like transformational coaching, mentoring is one-on-one work with individuals. We pair you with a mentor whose professional/life experience is a good match for you. Mentoring is typically a long-term relationship, with an agenda that evolves over time.
Get started with our Discovery Questionnaire for tailored recommendations on how we can help.

Can you recall a time when you had to work with someone you didn't know, didn't trust, or worse… didn't like? We know fit matters. Here is how we accomplish good match-making.
Based on the literature, empirical data, and decades of experience, we believe successful coaching depends on everyone agreeing to the following foundational principles:
Authentic, honest, and transparent communication guides our work together.
Everyone holds only part of the "truth" or understanding of a given event or issue.
Facilitators are impartial but not neutral; we are biased toward equity, fairness, and justice.
Everyone is committed to communication protocols (e.g., not spreading misinformation or violating confidentiality).
As complicated human beings wounded by systems of oppression and guided by our individual biases, we must stay vigilant to our biases and how they are transmitted.
Equity-centered transformation is hard, heart work. Mistakes will and do happen.
Empathy, forgiveness, partnership, support, patience, and compassion are essential to transformation.
Cultural Humility Community
of Practice Coaching Groups
Coaching groups run for five months and provide in-depth coaching, peer, and communal support for understanding and implementing cultural humility. We currently offer three coaching groups.
Creating a Cultural Humility Initiative
In this coaching group, you will review the core concepts of cultural humility and leading for equity. We will then dive deep into the process and strategies for developing a robust cultural humility initiative or equity program, from start to finish. This group will also provide information about why participants will want to engage in these types of initiatives (i.e., goals and objectives and building true community), how folks can engage in the process (i.e., implementation strategies used) as well as develop your action plan and receive coaching for implementation.
Cultural Humility Concepts and Practices
This coaching group will review the basic concept of cultural humility and how best to continue infusing this practice into your organizational culture or professional development programs. We will explore your current DEI challenges and ways to address them, based on this model. We will also look at strengths and how best to build on what's working well within your organization in order to leverage your cultural humility initiatives and commitments. This group will be highly interactive and grounded in respectful engagement and open communication. Please come with an open mind and willingness to share your personal experiences.
Calling In and Authentic Communication
At the heart of cultural humility is a willingness to listen and learn. This coaching group will review how to more fully engage in authentic communication, especially when you're feeling triggered. This group will also review strategies for discussing concerns and conflicting ideas in a culturally humble and respectful way. Lastly, ways for overcoming defensiveness and addressing bias in one-on-one and small group meetings will be reviewed.
Get started with our Discovery Questionnaire for tailored recommendations on how we can help.