Our Approach
APC's approach to equity centers on the development of cultural humility. To this end, we engage interested individuals, organizations, and DEI practitioners in deepening their cultural humility and enhancing their skills for effectively advocating and facilitating change. Our work integrates theory, practice, and self-development.
What is cultural humility?
Cultural humility is a stance—a way of being in the world and in relationships that encourages, supports, and facilitates the transformational possibilities of others. It is a lifelong process of self-reflection and self-critique.
A practitioner of cultural humility is first and foremost a reflexive lifelong learner, committed to understanding and respecting different points of view and to engaging with others humbly, authentically, and from a place of compassionate curiosity. What's more, they are committed to addressing power imbalances and maintaining institutional consistency in an effort to advance equity for all.
The concept of cultural humility was originally developed by our advisor and mentor, Dr. Melanie Tervalon, working with Dr. Jann Murray-García.
Our approach is rooted in the real-time practice of cultural humility.
APC consultants include practitioner scholars who understand that this is a personal journey and we are all in different places. Thus, we meet each person and organization where they are. No one needs to walk the path alone. We are committed to walking next to you in this life-expanding work.
Our work is guided by the values of…
Fairness and justice (equity)
Authenticity and calling-in dialogue
Self-reflection and self-critique
Critical thinking and creative problem-solving
Follow-up and follow-through (no matter how long it takes)
Centering the most marginalized
Honesty and integrity
Intersectionally informed history, context, and facts
Human dignity and care, over strategy and means-to-an-end thinking
Indigenous wisdom
Self-love, self-care, mindfulness, and body wisdom
Positive psychology, joy, and humor
Healing individual and collective wounds
About Our Founder
Dr. Veronica Keiffer-Lewis
Dr. Veronica Keiffer-Lewis (she/her) is an internationally sought-after organizational equity and cultural humility specialist with three decades of experience. She holds certifications as a diversity professional, integral coach, and community and workplace conflict mediator.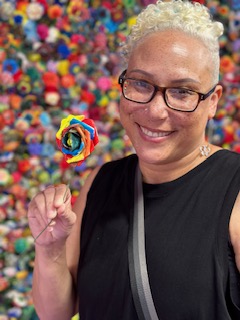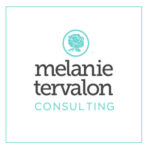 "Dr. Veronica Keiffer-Lewis is a multi-talented social justice practitioner. My high praise endorsement for her work as a consultant is based on over two decades of being in working partnerships with her/them with a wide variety of organizations. Veronica brings creativity and ongoing originality to the content and processes required to work with leaders and staff to transform their existing cultures and hierarchies to realize the aspirational goals of justice and belonging for everyone. Veronica's ability to listen well to a client's request and then tailor the response to what is presented is quite extraordinary. She is a premier educator and trainer and has contributed directly to the development of training materials for Cultural Humility Training of Trainers courses nationally and internationally, and delivered many sessions as well. Being careful, alert, flexible, and anchored in relationship building makes Veronica an outstanding consultant for organizations who decide to take seriously the work of change-making."
Dr. Melanie Tervalon, March 2023
Commitment to Lifelong Learning
At APC, we don't just talk about the value of self-reflection and lifelong learning, we walk our talk. Veronica and the team regularly engage in various types of training and professional development, both accredited and unaccredited, formal and non-formal. We believe all forms of education are of value and important to our work. These are some of the certifying organizations we've worked with:
Organizations We've Served
Race prejudice has unfortunately become an American tradition which is uncritically handed down from one generation to the next.  The only remedies are enlightenment and education. This is a slow and painstaking process in which all right thinking people should take part.

Albert Einstein